ADE-1 Passive (Diode) Double Balanced Mixer
Overall Summary: The ADE-1 DBM from Minicircuits is a low cost, good performance "Level 7" passive mixer. It is well suited for HF operation and has good port isolation and high IP3in = +15 dBm for its relatively low Local Oscillator (LO) power drive requirement of +7 dBm (5 mW). Although it is a Surface Mount Device (SMD) it is sufficiently large to be placed easily on the underside of PCB's or Veroboard, or just "dead anted" on plain copper PCB.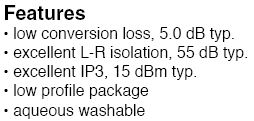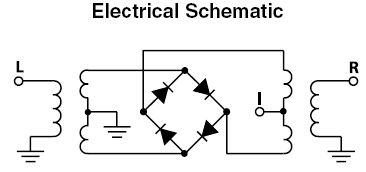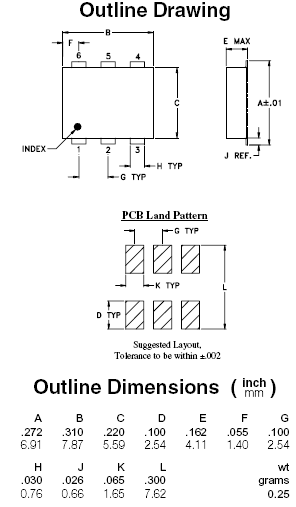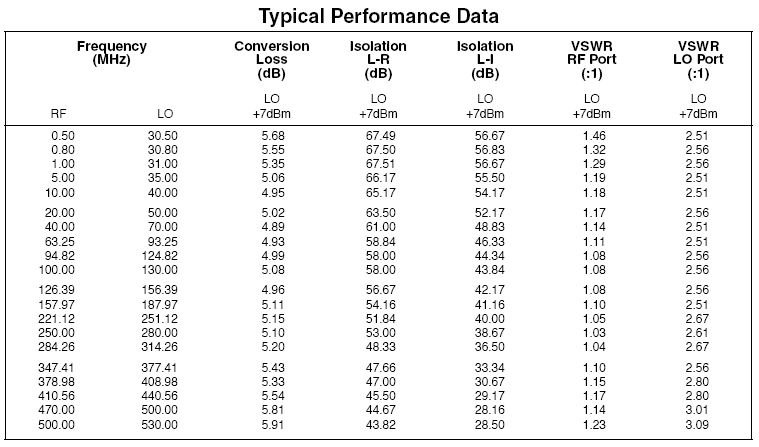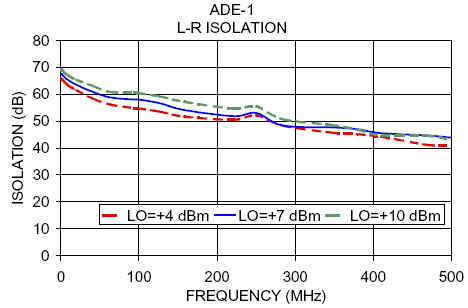 Notes;
| | |
| --- | --- |
| | Although RF and IF impedance match accuracy is reasonable (relative to 50 Ohms), the LO VSWR is usually poor and variable with LO drive. |
| | LO to RF isolation is excellent at HF ( ~65 dB). This implies -58 dBm LO to RF leakage @ +7 dBm LO drive. The maximum PIF (Audio) input drive will be about PIF = 0 dBm for 1 dB conversion gain compression, i.e. PRF ~ -6 dBm (5 dB loss + 1 dB compression) or 52 dB signal to LO leakage ratio. |
| | However, operating a DBM up to it's 1 dB compression level will result in significant RF splatter (3rd order intermodulation) so 5 to 10 dB of drive back-off is needed to improve overall linearity. This will reduce RF signal to LO carrier leakage ratio to -47 to -42 dB. |
| | This ratio is more than adequate for SSB and will not significantly detract from the required RF SSB output signal energy. |
Note: The 3 order intermodulation (two tone) product ratio can be predicted from dPdB = 2 × [IP3in - PIF] - providing the device is at least 5 dB below compression. This predicts adjacent sideband (two tone test) energy will be dPdB = 2 × [+15 dBm - -5dBm] = 40 dB for IP3IF = +15 dBm.

Return to Component Data